ENVIRONMENT & SUSTAINABILITY
What is wrong?
The population on the planet grows and puts greater strain on the Earth's ecosystems that provide us with the food we eat and the natural resources we use. Because of our throw-away culture we waste resources and pollute the environment. The planet cannot regenerate the ecosystems as fast as we degrade them.
If everyone would clean up after him(her)self just like it works in nature, there would be only waste that could be after processing turned into new products. And no waste would end in landfills, oceans and nature.
WHY WATER?
The human body is from 60 % made of water and needs its constant intake to survive. There is a lack of water. Dry places become drier and wet places get wetter. The communities suffer from droughts or floods. Human-modified landscapes cannot accommodate sudden rainfall from storms and heavy rains. Drinking water and water in general gets more and more valuable.
It takes between 50 and 2,000 years for rainwater to soak down to the lower layers of the Earth and get the quality of drinking water. Unfortunately, groundwater around the whole world is contaminated and polluted by xxx substances that are being deposited underground, leak or are used for chemical spraying.
Another challenge is that drinking water in industry is used in processes that do not require water of such a high quality.
 

WHY DO WE USE DRINKING WATER TO WASH CARS?

WHY DO WE USE DRINKING WATER TO COOL MACHINES?

WHY DO WE USE DRINKING WATER FOR CLEANING?
WHAT DOES CLEANTECH AQUA A/S DO AND WHY?
Did you ever think about whether it is possible for nature to provide us with commodities and natural resources and in addition, to purify water, air and soil? Does it not sound crazy to you? It does to us. We are aware of our responsibility for contamination of water bodies And therefore, we think that it is necessary to help nature out.
In Cleantech Aqua A/S, we have many years experience with treatment and recycling of wastewater and we are good at it. That is why we dedicate ourselves to:
1. Develop technologies and sustainable solutions that do not have negative impact on nature.
2. Transform wastewater into a valuable resource.
We develop wastewater treatment and recycling systems with respect to human, nature and economy. We apply the principles of circular thinking and design the systems in a way that the  components and materials at the end of their lifetime can be recycled, processed and used to make a new product.
SUSTAINABLE DEVELOPMENT GOALS
Sustainable development goals represent a plan to tackle challenges we nowadays face e.g. environmental degradation, resource depletion, climate change, gender and income inequality, economic instability.
In 2015, the UN member states agreed on 17 goals that define what we (individuals, schools, companies, authorities, leaders, organisations, etc.) can do to reduce the negative human impact on Earth's ecosystems and live a happy and harmonic life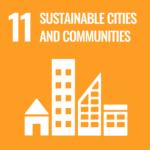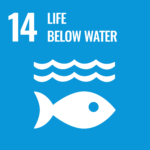 WHICH SUSTAINABLE DEVELOPMENT GOALS DO WE WORK WITH?
The 17 goals are widely recognized sustainable development indicators. We use them now to show you how Cleantech Aqua A/S contributes to better and greener tomorrows. There are four indicators that are most relevant for our field.
Systems treating trade effluent on-site, ie. right at the source of pollution. If there is no requirement about the use of drinking water in the specific process, the system sends the treated water back into the production where it gets reused. The system isare also customized to rainwater harvesting which compensate for the water loss.
By treating the trade effluent right in the plant:
we avoid leakage of contaminants and pollutants during transfer to wastewater treatment

works.

we avoid mixing different kinds of wastewater together and creation of highly complex m

ixture that is very costly and difficult to treat.

we enable recycling of the water and save drinking water resources.
The systems have flexible modular design. They are built in a way so each component can get repaired or switched. We offer a service contract to all our plants and systems.
Flexible design, repair and regular service extends the system's lifetime.

Wastewater recycling systems and treatment plants are made of PE plastic, and galvanized and stainless steel. These are very wear-resistant materials with lifetime of over a few decades and can be recycled.

 By using materials that can be recycled, we reduce the amount of waste/garbage. At the end




of the system's lifetime, the materials can be reused to make a new product.
We continuously test new technologies and develop our systems and control program.
By thinking innovatively and out of the box, we contribute to improvement of current technology so




it becomes easier to operate and in total, more friendly to both the environment and people.

We take the switched defected parts back for our workshop and repair them (if it is possible) and




offer them as spare parts. By repairing the parts, we extend their lifetime and lower the amount of waste.

The systems are controlled and services online with a special user-friendly control program.

Online service and control of the systems mean that usually, it is not necessary to be on-site to check the systems, i.e. we reduce the consumption of fuel and related emissions of carbon dioxide.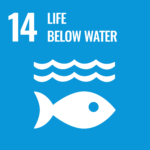 All of our current systems treat wastewater biologically with MBBR technology. It is based on the same process as self-purification of water in natural water bodies (read more about the process and MBBR here). There are no chemicals used in the treating process. Only atmospheric air is added into the bioreactor.
By using this technology, we prevent contamination of the environment and water resources  with

dangerous substances.

The wastewater recycling systems and treatment plants treat wastewater to a quality required for

direct discharge into surface and groundwater.

With treatment and discharge of waste of such high quality, we reduce the pollution of local water bodies and contribute to flourishing of the life under the water.
would you like to know more about how we reduce the negative impact of wastewater treatment?